The Tourist Office of Moustiers-Sainte-Marie: a partner of the "Provence" brand
Since July 2018, the Tourist Office of Moustiers-Sainte-Marie has become partner with the "Provence" brand.
The idea of Provence is a daydream that never disappoints: quiet strolls through endless lavender fields; a glass of rosé as the sun is setting and crickets start to hum and sing; discovering the architectural marvels that bear testimony to the region's rich antique past.
 
And sometimes reality surpasses even your imagination. Experience  an ever-evolving province that combines its heritage with its contemporary art and architecture, innovative food scene, dynamic street culture and rich night life.  
 
Embark on a surprising and unforgettable journey through Unexpected Provence.  
But before we discuss the details, let us tell you a little bit more about what this brand is.
---
Provence, the brand
This brand calles "Provence, enjoy the unexpected", was created in 2015 as part of « Art'S' de vivre en Provence » (translated here as: "Provence Ways of Life") destinations. These Destination Contracts bring together all professionnals around one brand for one same territory.
There are several aim for this brand. The first one is to develop the attractivity of Provence all around the world. The second one is to increase the number of european tourists visiting (standing as the 1st clientele for the Provence Destination, at a global scale). And last but not least, the brand is looking to attract more visitors outside of the months of July and August.
---
Moustiers-Sainte-Marie on the map
Moustiers-Sainte-Marie was designated as one of the most beautif villages of France, a picturesque village and has a 3 flowers city label. With all of that said, the Tourist Office had to join the brand and be part of the "Provence" network. At Marignane's airport, a 50m² stand is dedicated to Provence to inform new travellers about this territory. A map is also available:
---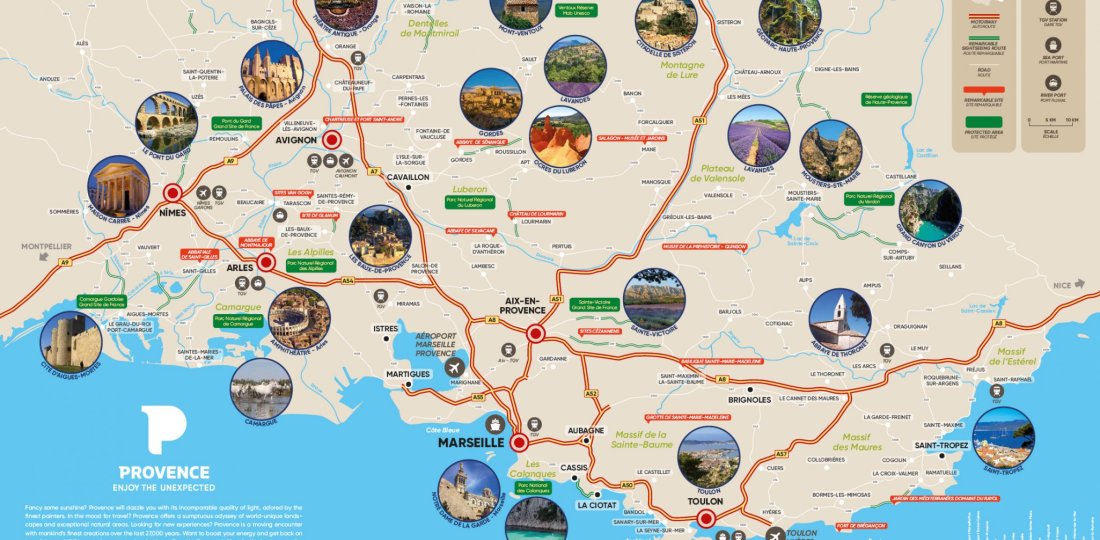 Carte les Arts de Vivre en Provence
---
Moustiers-Sainte-Marie, the Canyon of le Verdon and Valensole's plateau are situated on this map, allowing these destination to be clear to the eyes of the tourists who want to discover Provence. 
The Provence brand must take the lead, it has to be a "flag-bearer", a symbol of the territory with a real identity that gives meaning to the destination.
Moustiers-Sainte-Marie is proud to be part of this wide network and will make use of it to share its village history, its knowledge of Faïence, its gastronomy, its way of life...