The diversity of our territory will allow you to go for difficult,
medium and easier trails, each one with something new to offer…
In the heart of Alpes de Haute Provence and UNESCO Geoparc,
our beautiful village is a fun place for trail lovers, big and small!
---
A trail territory adapted to all levels of practice...
Trail around Moustiers-Sainte-Marie is the possibility to go for short, medium or long routes. Like hiking trails, our territory has various options to offer, allowing you to imagine and shape the path that would suits you best. Turning Moustiers into an accessible land not just for the more experienced ones.
You will find around you :
Rocky paths and trails intersected by short forest passages with a softer ground,

Foothills (from the village center) with unique viewpoints on our village, its bell tower and Provençal roofs,

Mid-mountain paths (from Vénascle Plateau) going all the way to the Montdenier's summit where exceptional panoramas draw the picture of the lake and the Verdon Gorges.
---
A practice land for competitors!
Wandering and running around the lands of Moustiers-Sainte-Marie is an adventure, a sporty exploration…
The variety of the trail paths is also the versitality of the ground. You have to apprehend it with much care and caution.
In a word, Moustiers-Sainte-Marie is an ideal place to train and participate to several reknown races happening each year in the Verdon Park. From the Verdon spring to its mouth. Here are some existing races : the Val d'Allos Trail, the Mélèzes du Mercantour Trail in Colmars, the Var Verdon Canyon Challenge in Aiguines and the Bas Verdon Trail in Gréoux-les-Bains.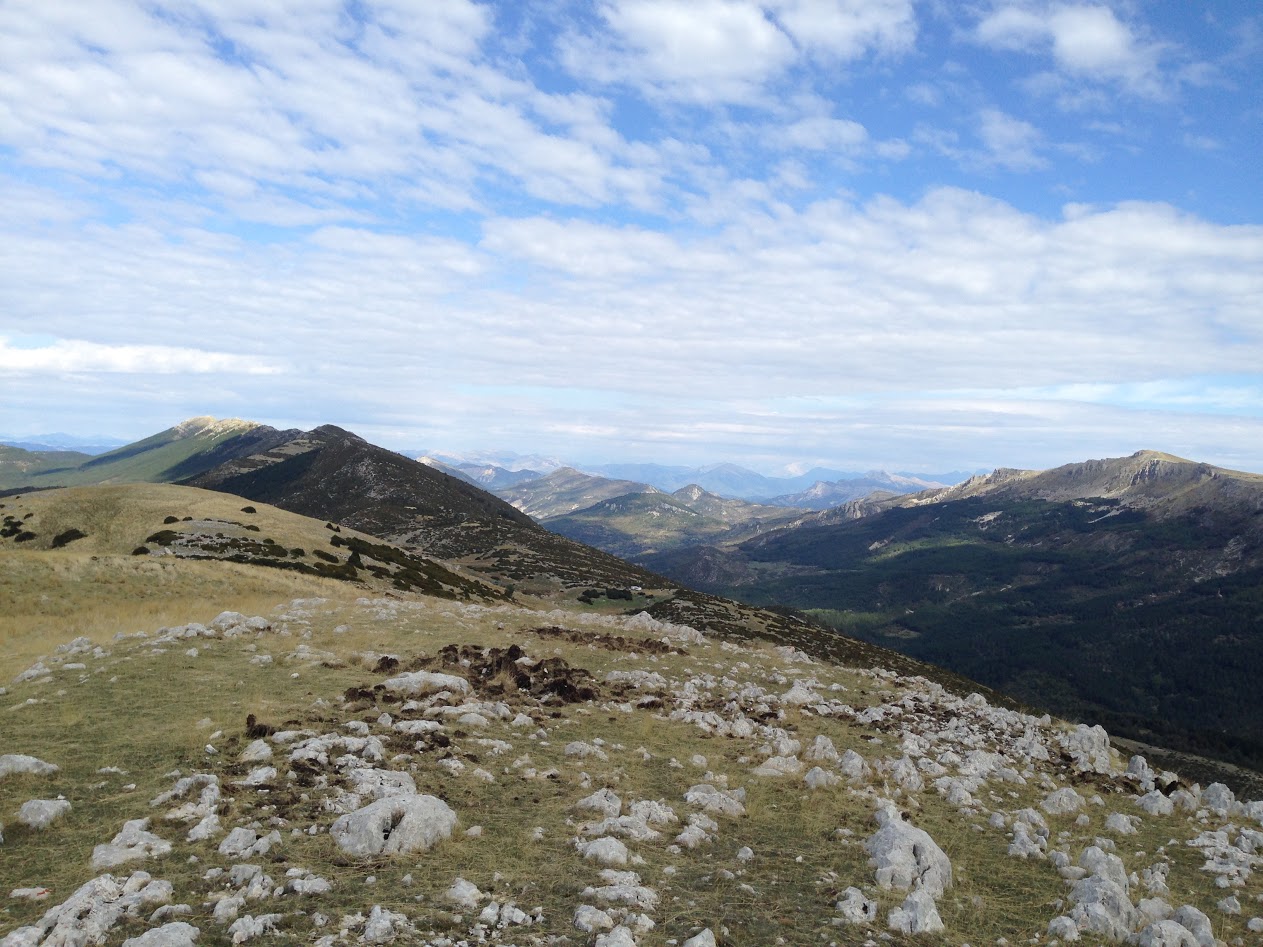 ---
Moustiers-Sainte-Marie has technical trails with important heights,
more accessible trails for less experienced athletes and in between the 2 are numerous other possibilities to have fun. Trail lovers cannot get bored in this territory!
---
➕ Itinerary suggestions :
Download your GPX tracks...
From Moustiers or the "Maison du Parc" (situated at "domaine de Valx"), for the "Plein Voir" itinerary, find 5 highly recommanded trail running routes.
Respect the "rules of good practice", choose a trail adapted to your level, go out and explore on the run!
↓
---
➕➕ Saint-Jurs : recommended routes from this pretty little neighbouring village.
For trail runners who want to go further in exploring the beautiful paths of our territory!...
→ Suggestion of 4 itineraries that we invit you follow from Saint-Jurs,
village located a few kilometres north of Moustiers, at the foot of the Montdenier summit.
↓
---